micro
Counsel
---
[ Home Page | Training | Macros | WPKit | Consulting | | Library | Press Releases | About us | LegalResources.Pro ]
---
WordPerfect Productivity Kit™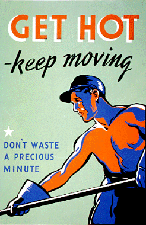 A package of macros to boost law office productivity
Our WordPerfect Productivity Kit™ is a system of macros to help you speedily create and use your forms, letters, memos, pleadings, faxes, labels, and envelopes. We guarantee this is the fastest macro package anywhere! Simple, clear prompts make it easy -- no training required!
Price: $499 plus $35 per user (no sales tax for delivery via e-mail)
-- Requires 2+ hours to configure.
Quickly begin document formats, load captions or address blocks. Select forms by menu, automate signature blocks for letters/pleadings. Print labels and envelopes without retyping addresses, stamp printouts with document names. Choose letter and fax addressees from an address book, save pleading captions for re-use. Browse/lookup entries from your client list, rolodex, or calendar.
The WordPerfect Productivity Kit™ includes all the macros described below, plus functions to number paragraphs/outlines/interrogatories, single space and indent quotes or citations, and more.
Macro Descriptions
Letter - Create letters faster than a speeding bullet! Letter format with prompts; automatic date and signature, creates header with addressee name, page #, and date. (Works with the Corel Address Book or the Rolodex macro below.)
Sig - Never mistype a name! It's a snap to sign a letter or pleading, or lookup a bar number. This macro holds the signer lists for Letter and Plead, so that when a name changes, only one macro needs editing.
Plead - Why retype captions? Quickly generate pleading format (with pleading paper numbers and lines). Retrieve saved captions or follow prompts to create (and save) a new one. Choose from pick lists for attorney+bar#, court name+location, and client status. Automatic firm name and address, date, and signature block. (This macro uses California format -- ask about customization for your state.)
Memo - Memorandum format with prompts; automatic author name, date and header.
Fax - Fax cover sheet format with prompts; automatic date and header/footer. (Works with Rolodex macro or the Corel Address Book.)
Rolodex - Easily search or browse address lists to retrieve an address (plus optional Re: and salutation) into a letter -- in as few as 4 keystrokes!
For kit pricing and to discuss your needs, send us a few details.
As well as the macros listed above, the WordPerfect Productivity Kit™ includes the macros listed below, which are also available for sale individually.
Special Purpose Macros
Available Individually -- Speedily delivered by e-mail upon receipt of your check or Paypal payment.
Priced as indicated plus $5 per user (no sales tax for delivery via e-mail):
Bates - $65 - Creates numbered labels (80 per page) for 8.5 x 11" sheets. You set the starting number and ending number (and optional reference code and required # of digits for leading zeros), labels are generated on-screen. Allows for reuse of partial sheets.
CombineAll - $45 - Copies all (*.ext) files in a folder into a single file. Helpful in aggregating data files (*.dat), all documents (*.wpd), or chron logs.
Dir - $25 - Navigate directories by menu. Jump directly to your favorite folder with a single click.
Email - $60 - Sends the document on-screen as an e-mail attachment (saves it first with a .WPD extension). Doesn't work with web-based e-mail services like Hotmail or Gmail.
Envelope - $65 - Toss your typewriter! Format and print an envelope (with a typeset logo/return address) from the address on-screen without disturbing your document. Long addresses okay! Works anywhere! - in columns, tables, merge data files - and allows underline, bold, and italics in addresses.
FaxSig - $55 - Apply a password protected graphic signature to any document.
FileID - $25 - Stamp filename trailer on documents in footer or on last page.
Fill-in-the-blanks - $25 - Create forms using fill-in-the-blank markers to indicate the spots to be filled in. "@@" marks a single line entry (finish typing with Enter), "@@@" marks multi-line entry such as an address block (finish typing with Alt+Enter), "@@D" marks today's date. Skip entries for later fill-in. Never again mail a form with missing information!
FixDate - $20 - Fixes all dates; converts date codes to date text, to preserve record-keeping value of date codes.
FixPlead - $40 - Convert WP version 5.x pleadings to WordPerfect for Windows format. Strips codes (headers, footers, page #) and creates CRC 201(f) footer.
Hilite - $35 - Spotlight all occurrences of search text in yellow (ala browser searches).
Interrog - $25 - Automatically number "Interrogatory No. #" and "Response to Interrogatory No. #" headings. (Easily cloned for special and form interrogatories.)
Label - $65 - Format a mailing label or shipping label (with a typeset return address) from the address on-screen without disturbing your document. Allows for re-use of label sheets.
Lookup - $25 - One button access to reference documents, offering speedy lookup/browse in your client list, rolodex, calendar, personnel roster ... (any WP-readable file).
MassEdit - $65 - Ever have to make a change in hundreds of files? ... When you move, will you have to update the address in all your forms? This macro performs any task (customized to your needs) on all files (or a subset like *.wpd) in a folder -- merge or maintain forms, print/convert/cleanup/validate files ... (Fee for customization.)
Menu - $65 - Task launcher for instant "point and shoot" selection of your forms, templates, macros, merge documents, or any WordPerfect-readable file. Easily add your files to the menu just by editing an Index document. This macro was featured in WordPerfect Magazine!
Para# - $25 - Insert automatic paragraph number -- 1. -- plus indent.
Patent - $125 - New format PTO patent application, creates for number of inventors you specify; buttons provide easy phrase selection to aid field fill-in; companion macro (included) validates completed applications for compliance with technical rules.
PatPara - $55 - Insert automatic paragraph number -- [0001] -- per Patent Office Rule 1.52(b)(6).
Preview - $25 - Full-screen, full-page print preview. Combines several features to deliver the maximum-size image using 100% of your screen.
SendFax - $40 - Submits on-screen document to your fax sending software (picks up phone # from screen)
Symbol - $25 - Select symbols by menu (with only one keystroke!): ¶ § © ® ¼ £ ¥ ¢ º ÷ ¿ and many more.
ToA/ToC - $85 - Create or modify Table of Authorities, Table of Contents, or both. With extensive help function.
Update - $65 - Why reinvent the wheel? Re-use your letters safely without risking the wrong date or signer. Speedily and reliably converts a letter to use today's date, new addressee, and/or new signer. (Works with the Address Book.)
WorkLog - $150 - Track document production in your office by using this macro to record work flow statistics about each memo, letter, fax, pleading, or form generated. Reduce costs, plan supplies, analyze work patterns, and measure equipment utilization, worker productivity, production volume, system uptime, etc. Produces log files in comma-delimited format for import into your spreadsheet program.
to inquire about the WordPerfect Productivity Kit™ pricing, capabilities, or customization for your firm.
Copyright (C) 1999-2015 by microCounsel. All rights reserved.
---
[ Home Page] | Top of this document | Macros ]
---